In the Philippines, one of the smallest unit of a government community is called a Purok (sometimes called a Sitio). A group of Purok is what we call a Barangay.
The Barangay government unit manages daily concerns within their own jurisdictions. They mostly take care their constituent's daily concern's such as individual clearances, tax certificates, sanitation, health, disputes and a lot more.
For such a small government unit (sometimes from 5 to 15 employees only) to handle and collect all this data is quite daunting.
For this purpose we have created the Barangay Transactions Management System (BTMS). It is a process automation facility where data collection and workflow is a breeze for a Barangay's daily operation.
FEATURES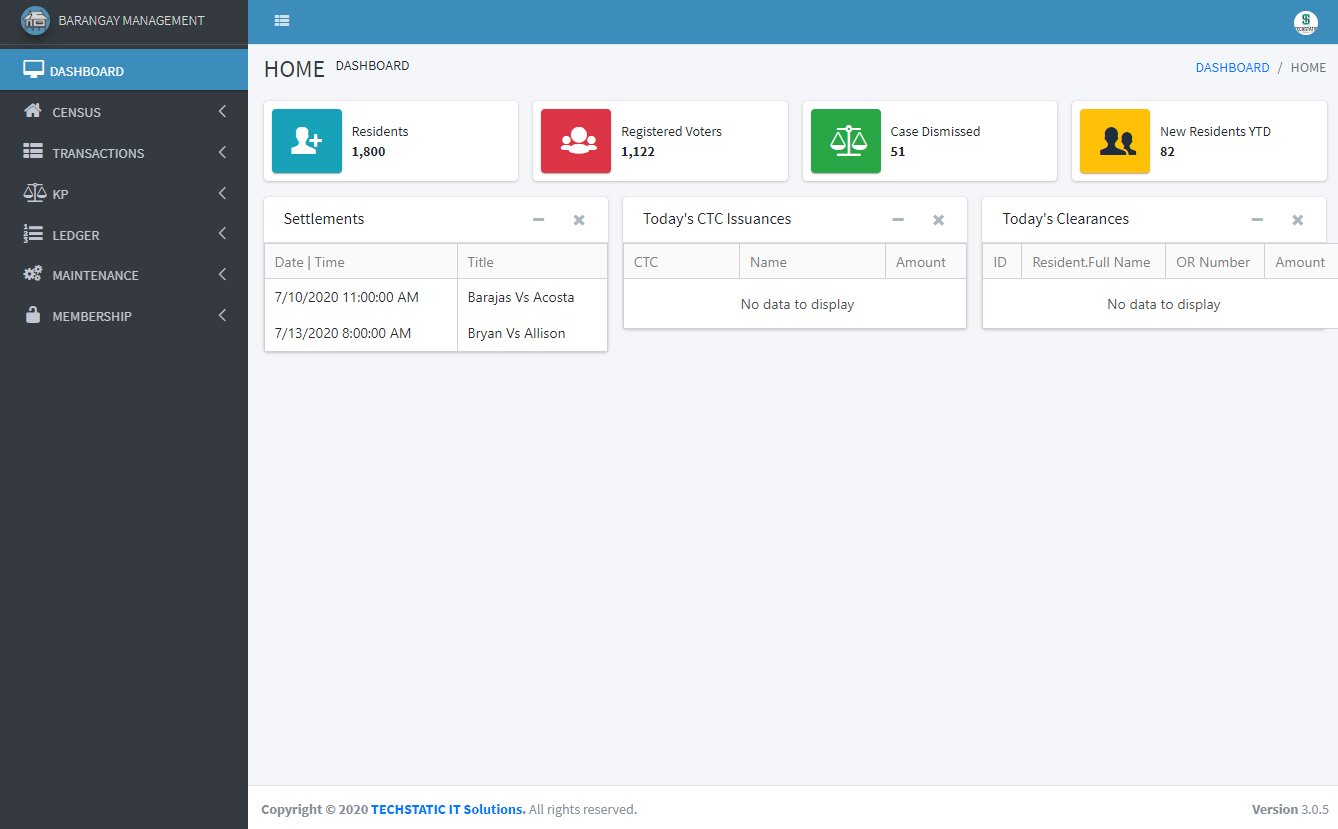 DASHBOARD
The Dashboard is a customizable interface where end users can see a quick overview of the Barangay performance.
---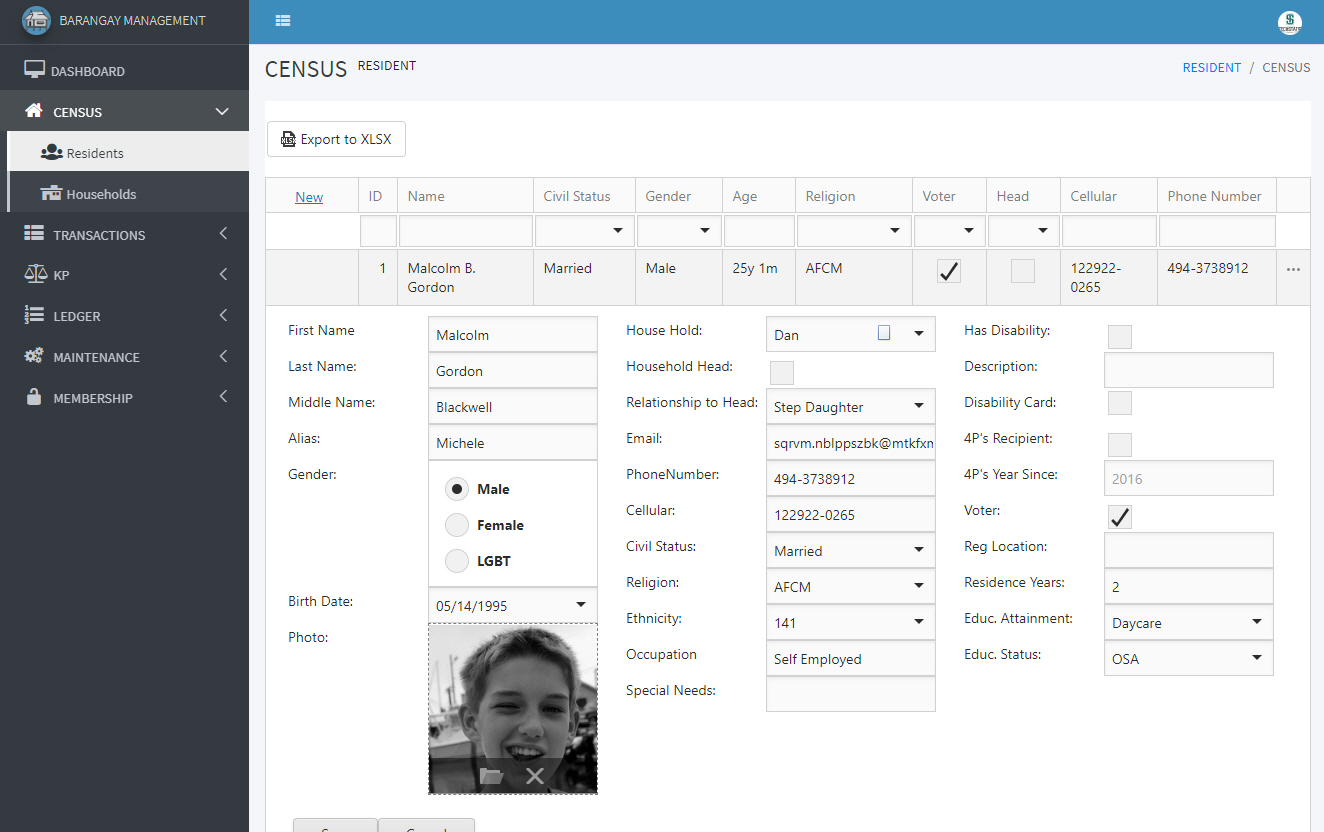 RESIDENTS
The residents module is a comprehensive data entry system that allows complete infromation gathering in one action.
---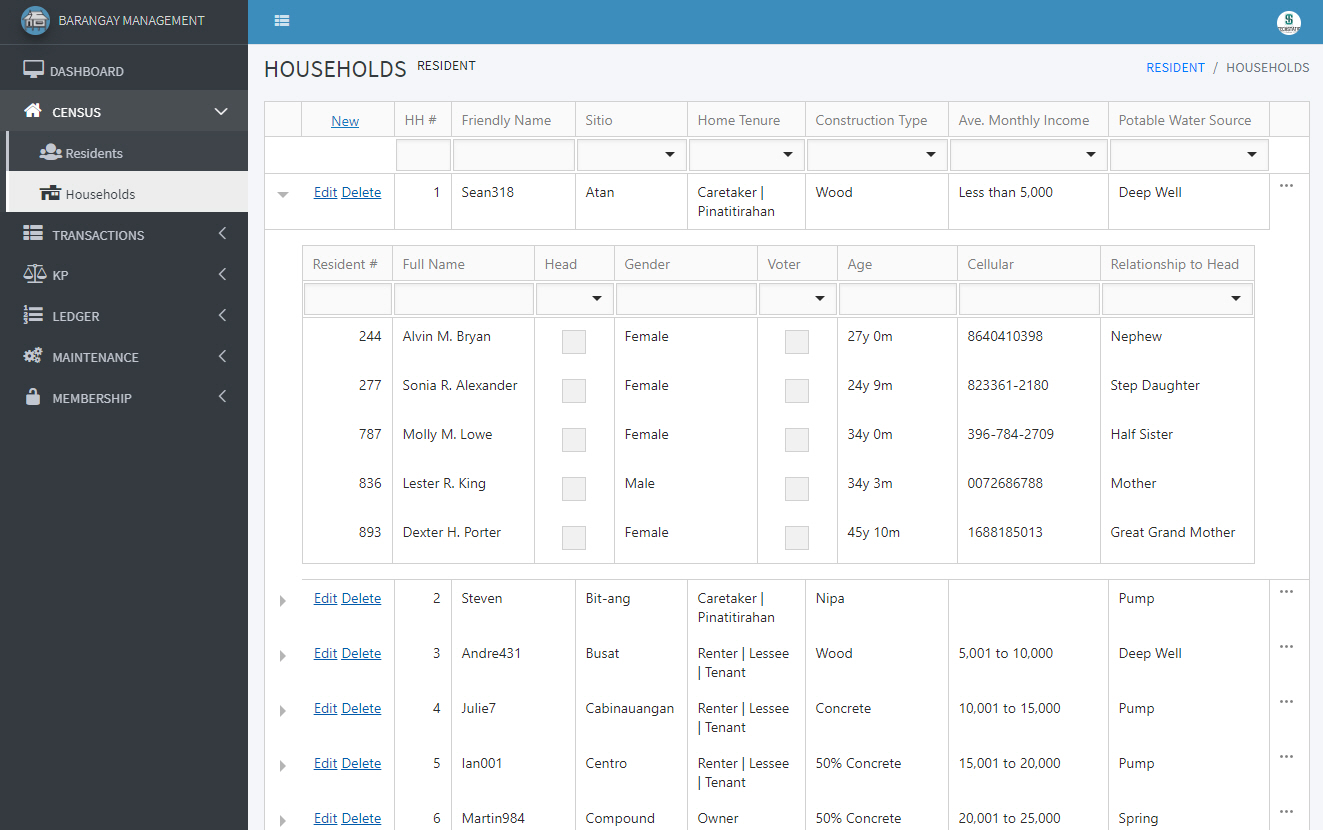 HOUSEHOLDS
The household module lists a quick view of each household member, it displays details such as count, voter status, etc..
---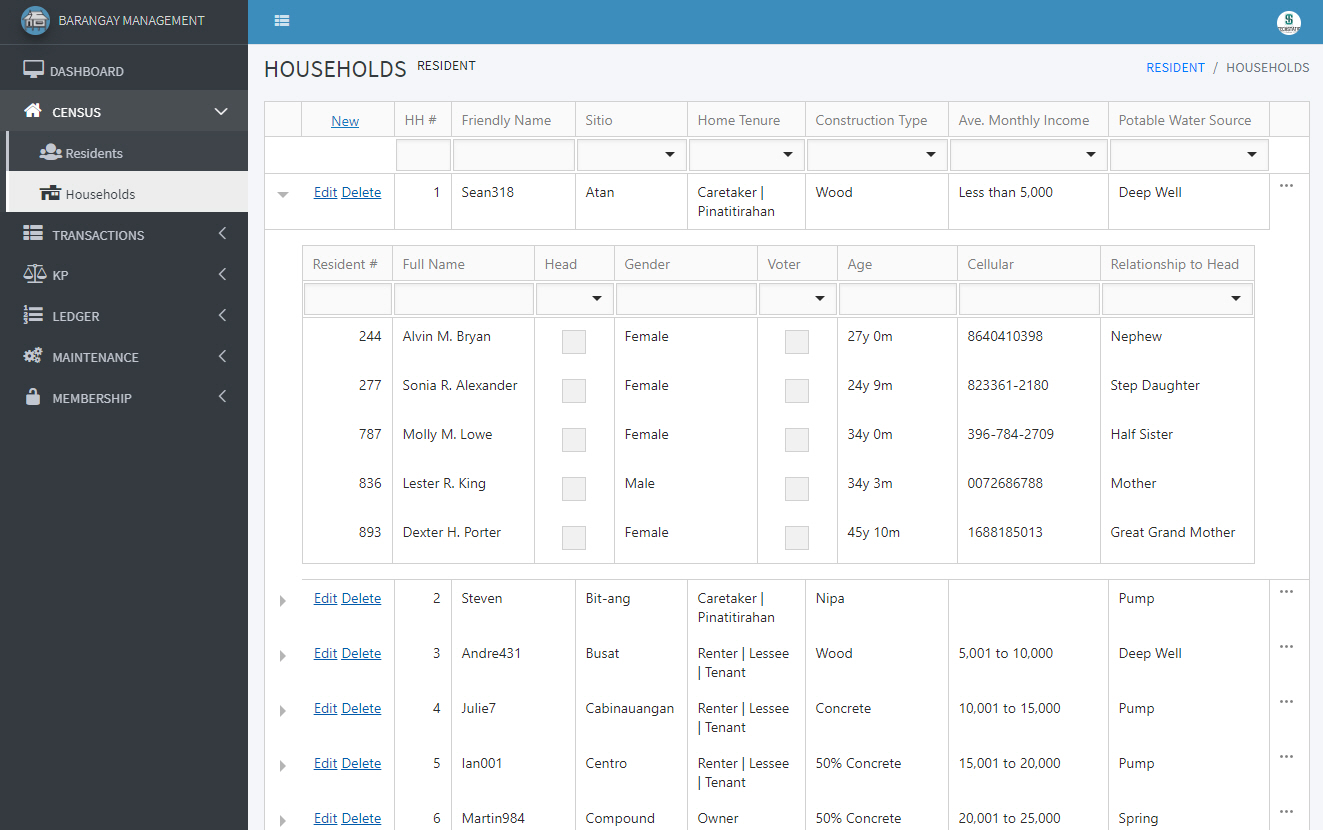 HOUSEHOLD DETAILS
The household details section collects even the most minute detail. This is especially useful when generating data sets that requires filter parameters. This is especially useful during pandemic and natural disasters where the government needs to identify househo;ds that require assistance.
---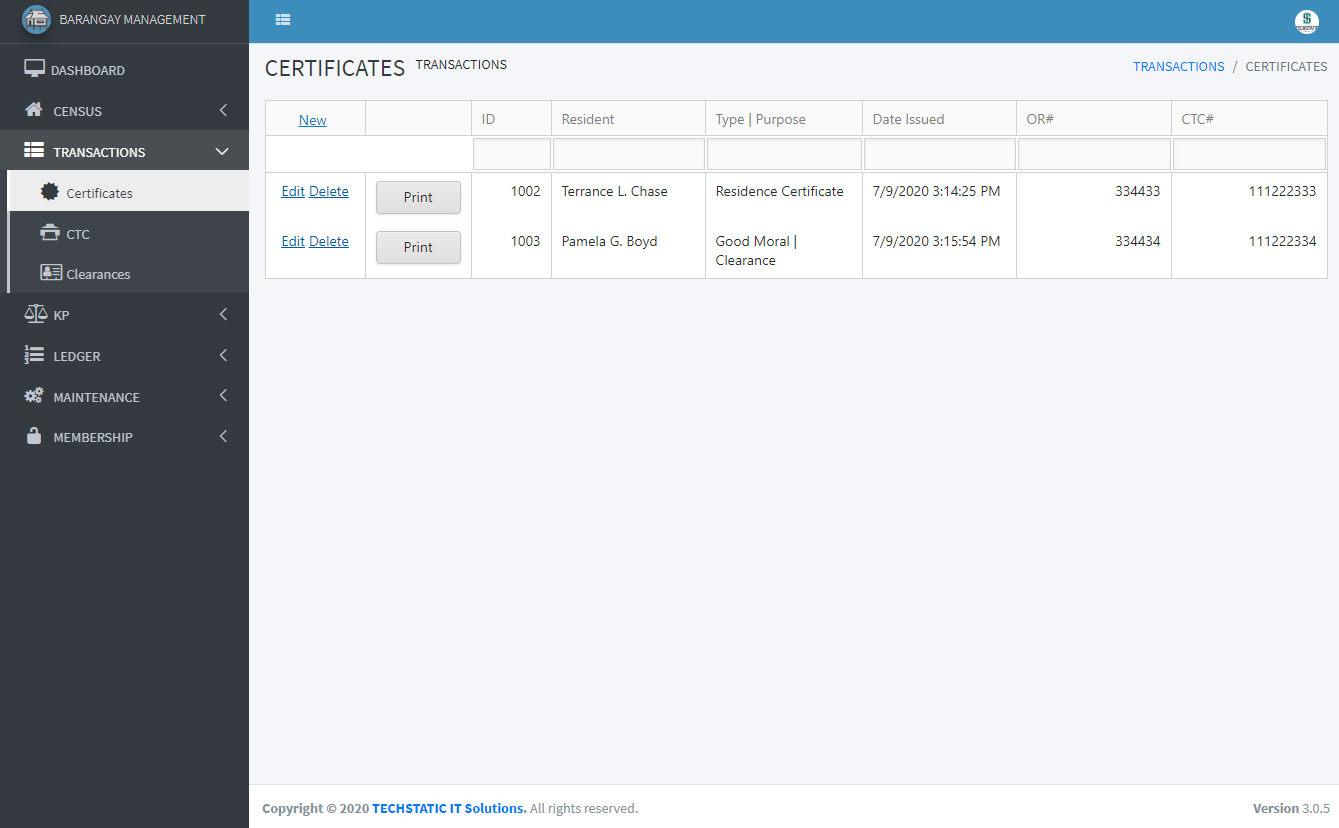 HOUSEHOLD DETAILS
Process transactions in minutes. These include certificates, tax clearances, business permits, and a whole lot more.
---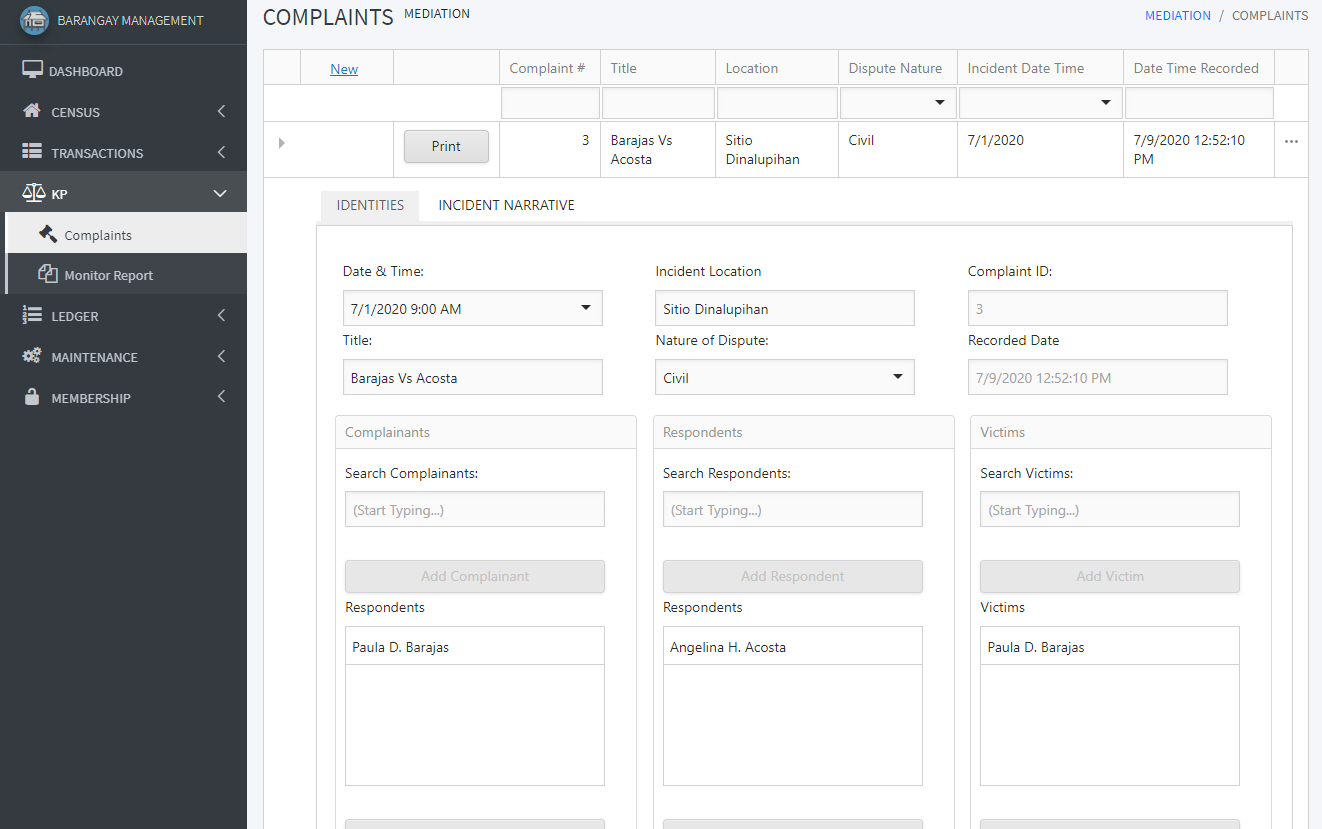 COMPLAINT MANAGEMENT
One of the most daunting task is maintaining an orderly list of all complaints and settlements. Scheduling is a built in feature so you never miss a settlement hearing.
---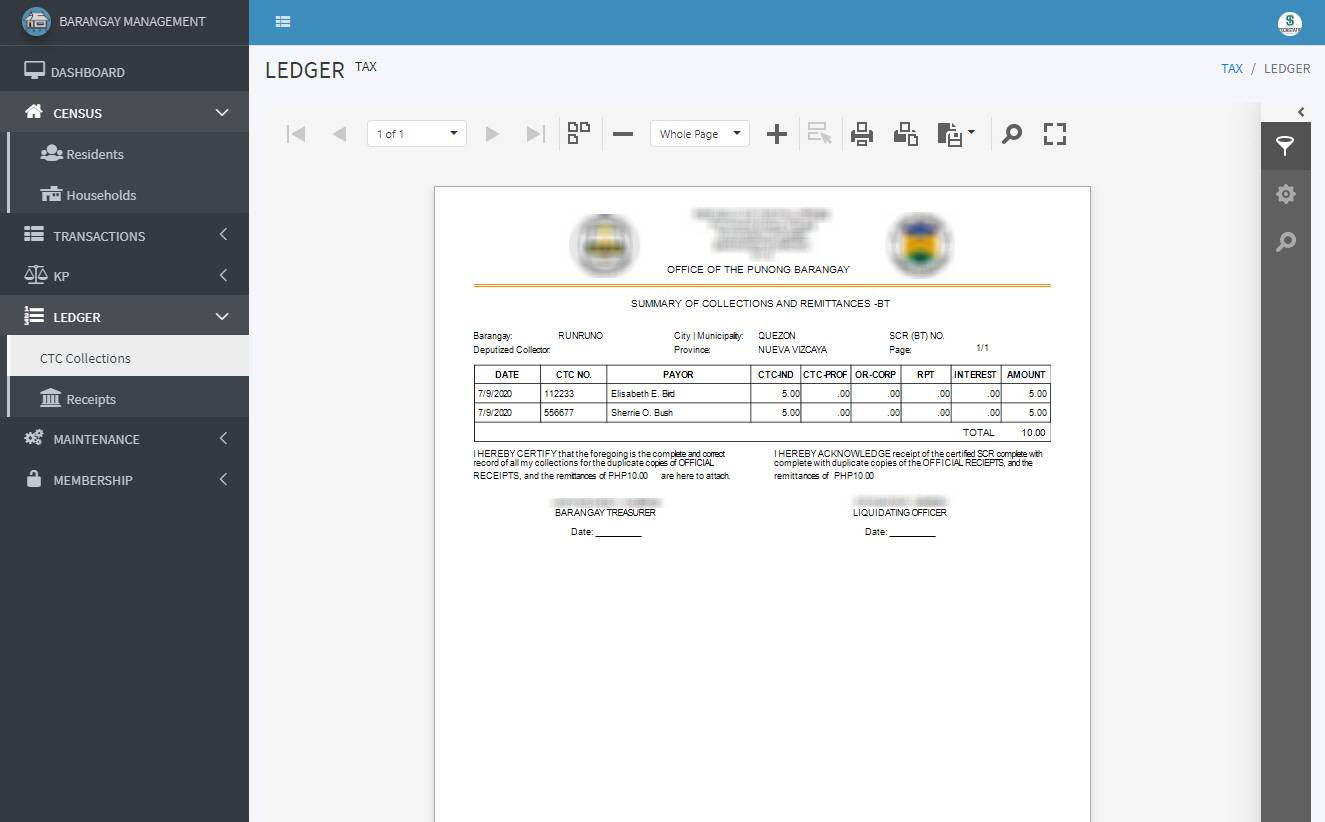 MINI ACCOUNTING
It also has a built in mini accounting syste to keep your barangay accountant happy. This saves a great deal of time for generating reports to be submitted to other government entities.
---
There are tons of features of the application, you might want to check this out by sending us a quick email.
For the most part, the Barangay Transactions Management System (BTMS) is indeed your answer for better workflow and data management.
Please contact us here for a quick demo.